"Ohmigod! If I don't clean up this article soon, they're gonna kill me!!!"

This article can be improved in areas such as grammar, style, wiki-formatting and even spelling.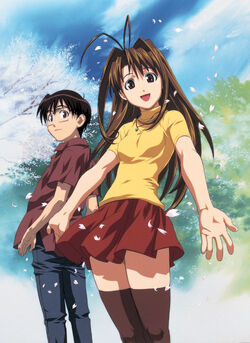 I'm Fine Everyday (Mainichi ga O-tenki) is a vocal compilation sung by seiyuu Horie Yui.
Lyrics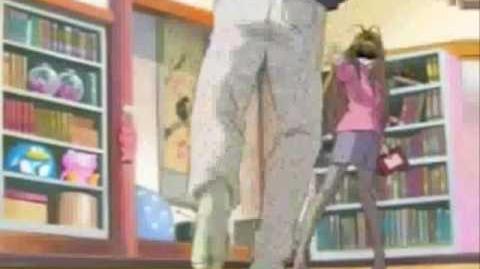 Original / Romaji Lyrics

komorebi kara, kira kira sashikomeru
hikari ga
karada juu wo sawai nagara
ippai terashite
kumori nochi ame no saenai kimochi wo
todokete kureru
sono atatakakute yume ga afureteiru
hizashi wo abite

gun gun susunde yuku yo
kono tokoro ni taiyou
shikkari dakishimete
kyou mo ashita mo aruku yo
niji wo kakete watarou
donna toki demo

yozora no naka kirakira mama
taiteru hoshi tachi
arashi no ato naita ato mitai ni
yasashiku
me wo samasu kokoro
namida no kazu yori mo
tsuyoku naru kara!

gun gun susunde yuku yo
kono tokoro ni ashita wo
shikkari dakishimete
tame yori jibun ni makenai
jounetsu wo wasurezuni
egao de itai

gun gun susunde yuku yo
kono tokoro ni taiyou
shikkari dakishimete
kasoku shinagara hashireba
ano niji wo tooku nai
kyou ga kuru kara

English Translation

Sunlight shining through the trees,
that sparkling light,
i feel it through my body, it's so shiny!
It sends away feeling
that rain & clouds never clean
That warm dream overflows me
Let's bath in rays of sun!

It's making progress steadily,
Sun in that place
Hold it tight!
I'll be walking today, and tomorrow,
I'll reach that rainbow, no matter when!

In the evening sky, shining
stars begin to appear
it looks like they were crying, after storm,
softly.
Open heart
will be stronger,
if it cries a lot

It raises, steadily!
hold me tightly,
there, tomorrow
I'll not give up, for myself,
i can't forget my passion,
I want to smile!

It raises, steadily!
Hold tightly that sun,
it's there!
i'll run with raising speed,
and that rainbow not so far away,
I'll reach it today!
Trivia