"Ohmigod! If I don't clean up this article soon, they're gonna kill me!!!"

This article can be improved in areas such as grammar, style, wiki-formatting and even spelling.
"What is a Love Labyrinth? Is it tasty?"

This article may need a few pictures. Perhaps you can help by uploading an image, scan or screenshot.
Love Labyrinth (RABU RABARINSUU) is a vocal compilation performed by seiyuu Noda Junko.
Lyrics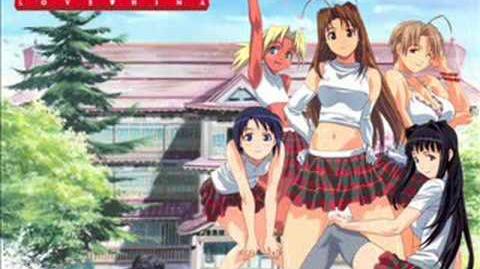 Original / Romaji Lyrics

ai shiteru to ka suki da nante karuku iu no ne
watashi no koto nani mo wakaranai kuse ni
tanoshii dake zya mada koi no iriguchi de
mayoikaketeru kono RABIRINSU wa fall in love

motto siritakute siraretakute
sore ga honmono no koi yo
KISU o kawashita syunkan kowaresoo nara
chibiru wa yuzurenai

aishi hazimeteru kokoro ni wa uso wa tsukenai
dare ni de mo yasashii anata ga kowai no
tanoshii dake zya owarisoo ni nai koi
kokoro samayoo kono RABIRINSU zya fall in love

sotto me o tozite sono omoi ni
hureru koto ga dekiru nara
nani mo kamawanai kurai anata no mune ni
tobikonde yukitai

motto siritakute siraretakute
sore ga honmono no koi yo
KISU o kawashita syunkan kowaresoo nara
chibiru wa yuzurenai

sotto me o tozite sono omoi ni
hureru koto ga dekiru nara
nani mo kamawanai kurai anata no mune ni
tobikonde yukitai

English Translation



Trivia