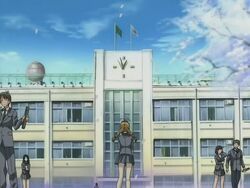 This is the highschool that Naru Narusegawa and Mitsune Konno attended.
A bit of a dreamer, Naru spent her time at school mostly starring out the window. She only managed to receive low grades until Seta became her personal tutor and she became more focused in her studies to impress him. Before Seta she really wasn't interested in relationships, often having Mitsune act as her messenger to turn down any propositions from admiring boys.
Location Design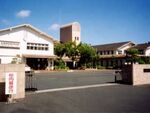 Naru's High School graduation hall was based on a school gymnasium, in Kitakyushu, Kyushu. The high school's front gate was based on a school in Matsumoto city, Fukuyama.

Gallery
Trivia
Community content is available under
CC-BY-SA
unless otherwise noted.