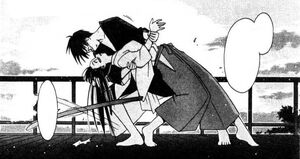 The Romance Novel is a literary genre developed in Western culture, mainly in English-speaking countries. Novels in this genre place their primary focus on the relationship and romantic love between two people. Separate from their type, a romance novel can exist within one of many subgenres, including contemporary, historical, science fiction and paranormal.
Romance novels are sometimes referred to as "smut" or female pornography. While some romance novels do contain more erotic acts, in other romance novels the characters do no more than kiss chastely. The romance genre runs the spectrum between these two extremes. Because the vast majority of the romance novel audience are women, most romance novels are told from a woman's viewpoint, in either first or third person.
Definition
According to the Romance Writers of America, the main plot of a romance novel must revolve around the two people as they develop romantic love for each other and work to build a relationship together. Both the conflict and the climax of the novel should be directly related to that core theme of developing a romantic relationship, although the novel can also contain subplots that do not specifically relate to the main characters' romantic love. Furthermore, a romance novel must have an "emotionally satisfying and optimistic ending."
As long as a romance novel meets these twin criteria, it can be set in any time period and in any location. There are no specific restrictions on what can or cannot be included in a romance novel. Even controversial subjects are addressed in romance novels, including topics such as date rape, domestic violence, addiction, and disability. The combination of time frame, location, and plot elements does, however, help a novel to fit into one of several romance subgenres. Despite the numerous possibilities this framework allows, many people in the mainstream press claim that "all romance novels seem to read alike." Stereotypes of the romance genre abound.
Gallery
Trivia
In North America, romance novels are the most popular genre in modern literature, comprising almost 55% of all paperback books sold in 2004. The genre is also popular in Europe and Australia, and romance novels appear in 90 languages. Most of the books, however, are written by authors from English-speaking countries, leading to an Anglo-Saxon perspective in the fiction. Despite the popularity and widespread sales of romance novels, the genre has attracted significant derision, skepticism and criticism.
The story of Love Hina itself fits the criteria of a Romance Novel.
Motoko Aoyama eventually becomes a romance novel author, writting out her fantasies on paper and publishing them in books.
Community content is available under
CC-BY-SA
unless otherwise noted.