"Ohmigod! If I don't clean up this article soon, they're gonna kill me!!!"

This article can be improved in areas such as grammar, style, wiki-formatting and even spelling.
"What is a Winter Wish? Is it tasty?"

This article may need a few pictures. Perhaps you can help by uploading an image, scan or screenshot.
Winter Wish is a vocal compilation sung by seiyuu, Yonekura Chihiro.
Lyrics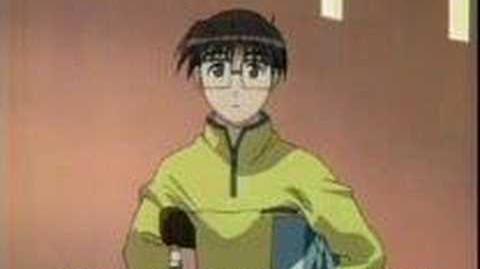 Original / Romaji Lyrics

chiisana shiawase o daiji ni atatameteta
nee, omou to mune no oku konna ni itaku naru no

anata no me anata no koe subete itoshikute...

konayuki ga hoho ni maiori namida ni kawatta
itsu made mo soba ni ite kono te o hanasanai de
fuyu no sora kirameku hoshi wa futari o tsutsunda
shiroi kata shiroi iki anata to kanjiteru WINTER WISH

yorisoi aruita umizoi no yuuenchi
nee, kanransha ni notte hikari no machi miyou yo

tooku naru umi to awai kiss ga setsunakute...

hajimari wa konayuki no IVU chiisana SUTORI
dare yori mo aishiteru kono te o hanasanai de
arukidasu futari no mirai naranda ashiato
nukumori mo yasashisa mo anata to dakishimeru WINTER WISH

konayuki ga hoho ni maiori namida ni kawatta
itsu made mo soba ni ite kono te o hanasanai de
fuyu no sora kirameku hoshi wa futari o tsutsunda
shiroi kata shiroi iki anata to kanjiteru WINTER WISH

English Translation

I carefully kept this small happiness warm
Hey, when I think about it, my heart starts to ache so much

Everything about you- your eyes, your voice- is precious to me

The snow that fell on my face became tears
Stay by me forever, don't let go of my hand
The stars that shine in the winter sky wrap around both of us
White shoulders, white breath... the winter wish I'm feeling with you

We walked close together at the oceanside amusement park
Hey, let's ride on the Ferris wheel and look at the city of lights

The faraway ocean and your fleeting kiss are painful

The beginning of a story on a snowy eve
I love you more than anyone, don't let go of my hand
We walk side by side, our footprints leading towards the future
Warmth and kindness... the winter wish I embrace with you

The snow that fell on my face became tears
Stay by me forever, don't let go of my hand
The stars that shine in the winter sky wrap around both of us
White shoulders, white breath... the winter wish I'm feeling with you
Trivia